How much better do I get in a week?
On average, our patients improve their brain function 75% during the week of treatment.
Over 77% of our patients improve 60-100% and 43% of our patients improve 80-100% on their Severity Index Score (SIS) as measured by fNCI. See Graph A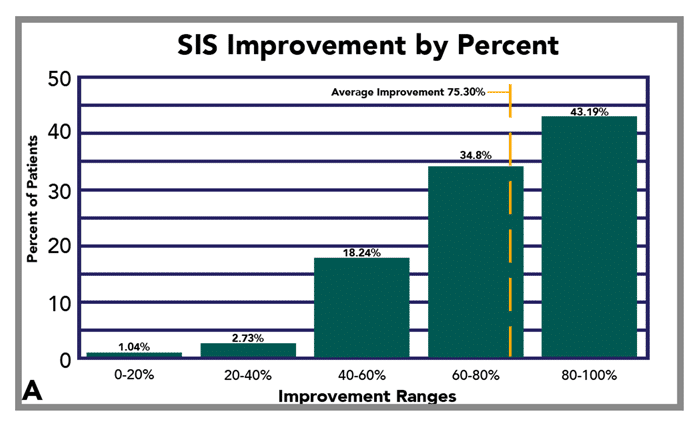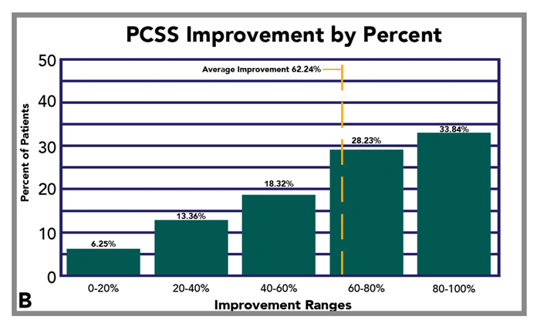 Patient self-report symptoms also decrease, with average improving 62%. This is measure with the Post-Concussion Symptom Scale (PCSS).
Over 60% of our patients improve 60-100%, and 33% of our patients improve 80-100% from their symptoms. See Graph B
Typically, only one week of concussion treatment is needed. However, on rare occassions and if necessary, we can provide additional treatment.
EPIC Treatment is similar to compressing 6 months of treatment into one week, making it more effective than any other treatment approach.
Is my improvement going to be long-term?
Based on our longitudenal studies, yes. Because your brain has changed and is healthy, the only way to have unhealthy functioning is by getting injured again.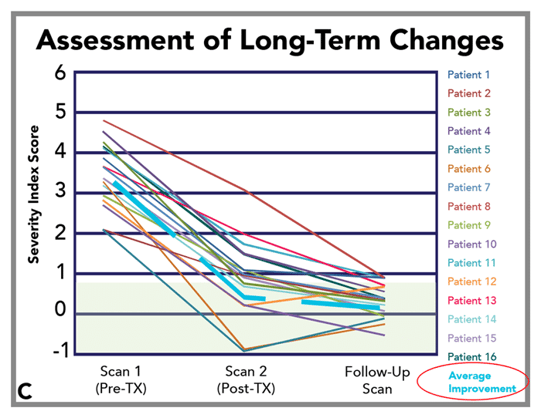 Overall, many patients feel a signficant difference during the week of treatment. Patients often see ongoing improvement and continue to progress months after treatment is complete.
Graph C analyzes a patient group up to 2 years after completing treatment at Cognitive FX.
What happens if I decide to not get treatment?
Based on previous research, those who do not get EPIC Treatment at CFX learn how to compensate and get better at compensating, but they still do not return to healthy functioning. In many cases, functioning and quality of life both get worse. See Graph D - Not EPIC Treatment Patients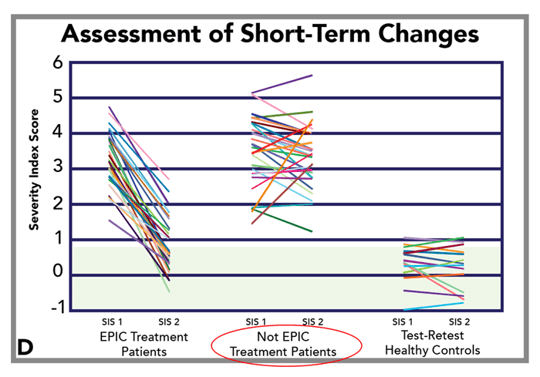 Fill Out the Paperwork to Schedule Your Complimentary Consultation
Get Started Here