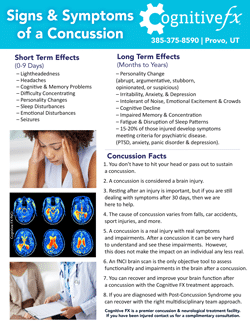 Review the Most Common Short & Long Term Concussion Symptoms
Understand 8 Concussion Facts including that you can sustain a concussion without passing out or even hitting your head.
This concussion fact sheet has been designed to help educate individuals on symptoms and important information about concussions and post-concussion syndrome.
You can print this fact sheet to keep for your own use or to share with others.