What is a concussion? Could my symptoms indicate I've had one?
Mild traumatic brain injury (mTBI) is defined as "the result of the forceful motion of the head or impact causing a brief change in mental status (confusion, disorientation, or memory loss) or loss of consciousness for less than 30 minutes," according to Traumatic Brain Injury Resources. In addition, mTBI can occur merely from rapid motion or rotation of the head.
The most common concussion-related symptoms we see in our clinic are: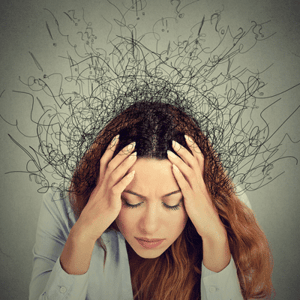 Dizziness or Loss of Balance
Fatigue
Feelings of Depression and/or Anxiety
Feeling More Emotional
Headache(s)
Mood Changes or Irritability
Poor Concentration
Sensitivity to Light and/or Sound
Sleep Disturbance
Slowness in Thinking (Brain Fog)
Trouble Finding Words
Visual Disturbance
Other potential symptoms include:
Confusion
Getting Lost
Memory Deficits
Nausea
Seizures
If you experience any of these symptoms after hitting your head, after a fall, or an accident, see your primary care doctor, or go to the emergency room. If you continue to experience these symptoms for longer than 30 days, contact us to learn if you are a good candidate for our EPIC Treatment program.
How long after I get a concussion should I come in for an appointment?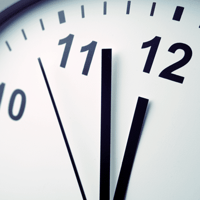 We'll typically see a patient anywhere from a few weeks to years or even decades following their injury. Our research is showing that we are able to get great results from EPIC treatment even if it has been years since the concussion or injury.
How does Cognitive FX's treatment differ from other clinics or physician's treatment?
It is a common belief that to recover from a concussion you should completely restrict all activity. This belief means making changes in your lifestyle to accommodate an impaired brain. At Cognitive FX, we have the capability to retrain your brain in a short amount of time (about a week), using an active rehabilitation approach to help you regain the lifestyle you want.
In fact, "No evidence supports the claim that complete restriction of all activity accelerates recovery. Additionally, there is no evidence showing that cognitive activity will increase one's risk for further concussion. In fact, the brain has been shown to benefit from appropriately-timed exercises." (Thomas et. al., 2015; Majerske et. al., 2008).
What is EPIC Treatment and how does it work?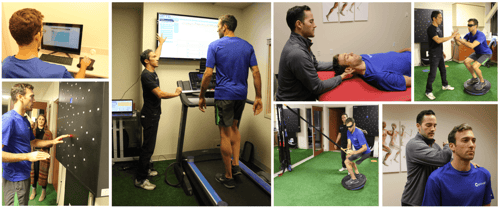 EPIC stands for Enhanced Performance In Cognition. Our week-long program begins with functional NeuroCognitive Imaging (fNCI). This all-inclusive, neurocognitive assessment, successfully pinpoints damaged regions of the brain and measures the extent of impairment.
Directed by these findings our therapists are able to apply innovative techniques, tailoring "appropriately-timed exercises" to each individual's specific concussion/brain injury and their individual impairments. This ensures optimal, targeted, and individualized, effective treatment.
EPIC Treatment ends with a second fNCI which clearly shows the cognitive improvement achieved during the week. The second scan also allows our team to make specific at home recommendations for continued improvement.
Does age, sex, or cause of injury matter?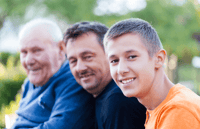 Regardless of age, sex, injury type, or even time since injury, neurorehabilitation as directed by fNCI has been shown to be effective. Individuals younger than 8 years old are reviewed on a case by case basis.
How quickly will I start to see results and how much will I improve during EPIC Treatment?
Our research shows patient improvement varies depending on the individual and the severity of the injury. More than 80% of our patients begin to feel a significant reduction in symptoms during their week of treatment. The fNCI scan also reveals improvement in 97% of our patients after a week of EPIC Treatment. Sometimes an individual's friends or family may notice a difference before the individual going through treatment will.
Subjective measurement: the daily, self-reporting Post Concussion Symptom Scale results indicate 87.13% of our patients report an improvement of 40% or more by end of EPIC treatment.
Objective measurement: the fNCI results indicate 93.47% of our patients improve by 40% or more by end of EPIC treatment.
Will my improvements be temporary?
No. Our research, using fNCI, shows lasting improvement. By rescanning patients at an average of 8.8 months after completing the EPIC Treatment program, we found the improvements gained during treatment are not short-term, but have a lasting effect.
How many patients have you seen and treated?
Since the fall of 2014, Cognitive FX has assisted in the assessment and neurorehabilitation for hundreds of patients suffering from mTBI. We have worked with and seen success in patients from 8 to 80 years old and have been able to tailor treatment to a wide variety of unique concussion profiles. We have been able to treat and have seen tremendous success in a wide variety of injury causes (falls, motor vehicle accidents, sports related injuries, etc.).
What is the cost of EPIC Treatment?
The cost of treatment is dependent on the doctor's recommendations and the options you choose. The specifics of treatment and payment options will be discussed during your complimentary consultation, after our team's assessment.
Do you work with liens?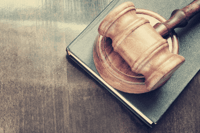 At this time we are currently not taking payment on a lien. We have met our quota for the year.
How do I set up a complimentary consultation?
First, you need to complete our paperwork.
To request this paperwork, you may:
To submit your completed forms, you may:
Simply hit "Submit" at the bottom of each form.
Once we have received your paperwork, it will be reviewed to determine if you are a good candidate for EPIC Treatment. After all the paperwork has been received and reviewed, we'll call to either schedule a complimentary consultation, or let you know you are not a good candidate for our treatment program. If you are unable to come into the clinic, your consultation can usually be done over the phone.