Stories from People Like You
Scotty from YouTube Channel "Strange Parts"
Get inspired by Scotty's amazing journey to recovery from long-lasting concussion symptoms.
Patient Reported Results
After their 2-Week Treatment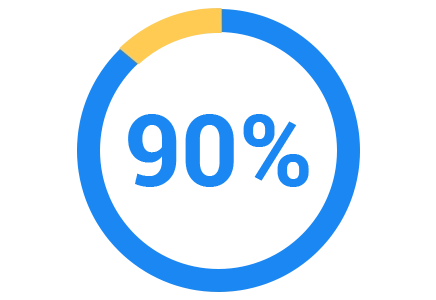 Tailored Therapy That Works
On average, 90% of our patients have reduced symptoms.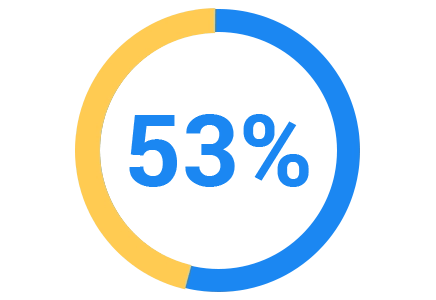 Our patients report an average reduction of 53% on chronic physical symptoms.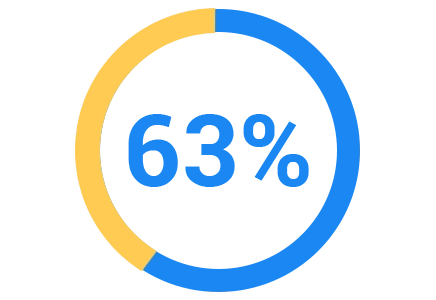 Our patients also report an average reduction of 63% off their Cognitive Symptoms.
Reduced Symptom Issues Overall
Our patients experience a 60% average reduction of their overall lingering symptoms.
The Most Comprehensive Concussion Treatment Available
What makes our approach superior?
We tailor each patient's treatment to address their specific symptoms.
Our approach combines cutting-edge therapies, proven technologies, and an expert team of therapists to create the most effective solution for more comprehensive healing and long-lasting results.
EPIC Treatment
EPIC treatment focuses on your brain's neuronal pathways and the blood vessels that nourish it, which play a central role in the post-concussion symptoms you experience.
Our approach addresses these symptoms from multiple angles, employing multi-sensory therapy to guide your brain in reconstructing these vital blood vessels and neuronal pathways.
The fNCI Brain Scan
Our research-backed fMRI scan, known as 'functional NeuroCognitive Imaging' (fNCI), allows us to identify issues with neuronal pathways and blood vessels throughout various regions of your brain.
This advanced scan provides a precise map, pinpointing areas that are underperforming or overworking.
Our Incredible Team
Our team are experts in their respective fields and they're equipped with extensive training to adapt therapy sessions based on your fNCI scan results, providing you with faster and more accurate recovery outcomes.
Our team diligently tracks your progress and shares it with your next therapist, ensuring focused and goal-driven therapy that builds upon each session.
Patient Reviews
Find hope through the experiences of our past patients.
Jennifer H.
⭐⭐⭐⭐⭐
"Cognitive FX gave our daughter her life back! ... Cognitive FX is incredible; I can not adequately put into words how much we believe in their recovery program. We love the staff, and diagnostic measures, the recovery program, and the post-care follow up. I honestly can not think of one negative thing to say. The therapists are so attentive, skilled, caring and fun. Dr. Fong and RN Kaydee Severs are so incredibly smart, thorough in their explanations and exceptionally compassionate."
Review Source:
https://g.co/kgs/B5hSJ8
Liesel G.
⭐⭐⭐⭐⭐
"Everyone was super nice and encouraging. The therapies were tailored to my individual strengths, weaknesses, and needs. I have had significant improvement and my last FMRI came back looking significantly better than the first one. I feel like I am getting back to my old self after nearly 5 years of problems and pain. I'm so grateful to everyone at Cognitive FX who helped me on my journey!"
Review Source:
https://g.co/kgs/5SLZpJ
Will H.
⭐⭐⭐⭐⭐
"This place saved the life of someone we love. I was so impressed with the level of professionalism and care that we received. This facility is a blessing and I wouldn't hesitate at all to work with this team."
Review Source:
https://g.co/kgs/Hz35Pp
Chidinma O.
⭐⭐⭐⭐⭐
"Cognitive Fx is a great place to receive treatment for post-concussive syndrome. They definitely listen to all the symptoms you experience in an objective manner. Their exams provide great validation of the weird post-concussive symptoms that neurologist typically have a hard time diagnosing. Also, just after a few days of treatment, I began noticing improvements on my symptoms. I'm very thankful for Cognitive Fx and I look forward to their science and research being utilized more in the treatment of brain injuries and complications."
Review Source:
https://g.co/kgs/W15sui
Michelle F.
⭐⭐⭐⭐⭐
"...EPIC treatment at Cognitive FX was a lifesaver. I was shocked at how much better I felt after my week there! The fog lifted and the fatigue finally began to let up. I could focus, read, and attend better. I felt like myself! When the fNCI scan scientifically backed up what I was feeling, I cried with joy! The entire team is great! Everyone was so caring and helpful! The value of brain function is well worth the cost. I would recommend anyone who is struggling with PCS to meet with Dr. Fong. It was worth every penny I paid and more! I continue to work the program for brain health given to me when I completed the treatment."
Review Source:
https://g.co/kgs/zBo59R
Constantin L.
⭐⭐⭐⭐⭐
"Best decision of my life, great experience, absolutely the best staff in health care, learned more about my injury than I would've dreamed of and got to know people that have gone through the same hardship as me, very helpful! If you've been suffering with PCS, think no further!"
Review Source:
https://g.co/kgs/hYv6uo
Stacy B.
⭐⭐⭐⭐⭐
"I found this clinic during an online search of my symptoms. These guys are the first people to have ever taken me seriously and are some of the kindest human beings I have ever met. The program is extremely intensive and while I have not recovered fully yet, I feel like I have hope for the first time in 5 years. They give you a customized program to follow when you go home and I hopeful that by following this I will continue to improve. If you are struggling with brain function issues, please give them a shot - they are expensive but truly the best of the best."
Review Source:
https://g.co/kgs/SwJYMW
Hannah N.
⭐⭐⭐⭐⭐
"This therapy treatment program was a lot of work but after just my first 2 days I had already seen so many positive impacts in my health. My body started to begin functioning like it did before my concussion. Everyone was very helpful and patient with me. I also loved that all the treatments were catered to my physical needs everyday."
Review Source:
https://g.co/kgs/uLhW6G
Annemieke V.
⭐⭐⭐⭐⭐
(Original Dutch/Nederlandse)
"Zeer kundige, betrokken mensen. Mijn resultaat na 4 maanden is 80% herstel. Ik heb mijn leven grotendeels terug. Ik raad het iedereen met (niet aangeboren) hersenletsel aan."
(English Translation)
"Very knowledgeable, committed people. My result after 4 months is 80% recovery. I have most of my life back. I recommend it to anyone with (non-congenital) brain injury."
Review Source:
https://g.co/kgs/AbTdC1
Revolutionary Treatment
Experience a revolution in your head injury recovery with our optimized approach to healing. We target your neuronal pathways and blood vessels that nourish your brain, the main source for common post-concussion symptoms. With over a decade of research and expertise, we've refined the process to deliver exceptional results.
See improved brain function with our innovative multi-sensory therapy that targets your symptoms from multiple angles. We guide your brain towards complete healing and increased blood flow.
The fNCI Brain Scan
Using a special fMRI scan called "functional NeuroCognitive Imaging" (fNCI), we can detect issues with "neurovascular coupling" (NVC) across several areas of your brain.
This scan gives us a pinpoint-accurate map of the underperforming and overworking areas in your brain.
Our Incredible Team
Our team of therapists are experts in their fields and have extensive training on how to read fNCI scans.
After analyzing your scan, they tailor your therapy sessions to your brain's specific needs using your fNCI scan as a guide.
They actively record your progress and pass that information on to your next therapist, making your progress more personalized and effective.