Subscribe
Self-Care: 5 Tips for TBI Survivors and Family Members
Mental Health Support After a Brain Injury | Brain Safety & Care
After a brain injury, survivors and family members often describe having difficulty adjusting to life's changes and losses. Survivors oftentimes face post-injury challenges that make can recovery difficult. They may have trouble paying attention, communicating, or having the energy to complete day to day tasks. Going to doctor's appointments, handling financial issues and coping with conflict within the family can seem to take up all of their time. To make matters worse, having trouble with handling stress and easily feeling overwhelmed are quite common for survivors.
For family members, it is not uncommon for them to describe giving the majority of their energy to the survivor and immediate others. Family members often discover that they don't have enough time or energy to take care of themselves. Others begin to feel guilty if they take time away from being the caregiver to do something for themselves. Many people are easily able to put others' needs ahead of their own. This causes them to neglect their own needs and not nurture themselves when it is needed most. Developing a balance between what you need for yourself and what others need is essential for family members who are caregivers of persons with a brain injury.
Why is Taking Care of Yourself so Important?
You will become happier and healthier.
You will be able to manage your day to day tasks and responsibilities better.
You will get along with others better.
You will be able to come up with solutions to problems easier and with less stress.
You will be able to take care of others better.
How well are you currently taking care of yourself? Answer these True/ False questions below. Take note on a separate piece of paper of your answers.
I ask for help from others when I need it.
I have hobbies or activities that I participate in on a regular basis.
I visit with friends/family regularly.
I try to get enough sleep at night.
I take time for myself to rest and relax.
I avoid taking on new responsibilities when I feel stressed or overwhelmed.
I allow others to help me.
I open-up to people I trust about my worries and concerns.
I set small, meaningful and achievable goals for myself.
I keep an eye on my health and seek medical attention when it is needed.
I have and follow some sort of fitness program.
I eat a healthier diet.
We know it can be tough to ask for help or admit you need it. You may have just realized that you're not caring for yourself as well as you thought based on the answers from the brief questionnaire above. We came up with 5 strategies that have worked for others who have been in your shoes. Take a look at the list and test out which ones you think will work best for you:
Give Yourself Credit for Things You Accomplish
People really enjoy being recognized for their successes. Don't wait for praise from others. Rewarding yourself when you take positive steps or reach a goal is a great way to celebrate your success. Don't forget to acknowledge the small victories, remember a win is a win no matter how small.
Be Kind to Yourself
You have been put through the wringer with very difficult situations. Giving yourself credit for doing your best in each situation will help lift your spirits and self-esteem. Believe it when someone says you're a modern day wonder woman or superman!
Take Time to do Things You Enjoy
Watch that movie you've been wanting to see, Read the book purchased, go dancing with your friends, attend that paint night class, etc. You'll be so much happier and better able to cope with life's stresses if you take time to do things that allow you to de-stress or temporarily escape from the stress life can bring
Give Yourself Some Alone Time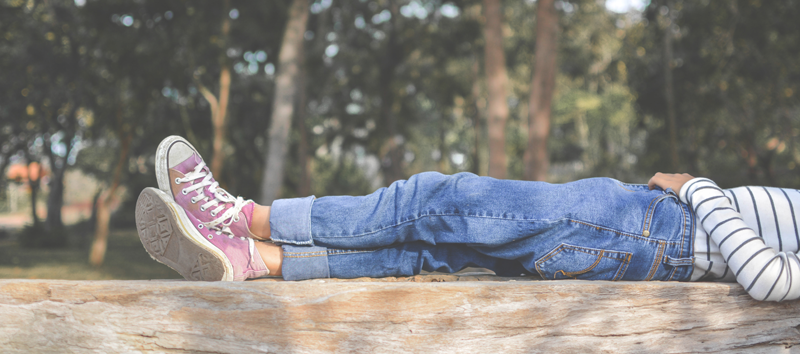 We all need time alone to re-charge our batteries. Take a little time out each day to do something alone — take a soothing bath, go for a walk, unplug from electronics, meditate. Even if you're only able to commit to 10 - 15 minutes a day (the time usually spent scrolling through social media). Going for a walk or meditating for 10 to 15 minutes a day will help you recharge and momentarily de-stress.
Remember That no One Can do Everything
Recognizing your limitations and listening to yourself when you're reaching those limits will help prevent you from being overwhelmed or feeling stressed from the additional responsibilities you take on. Try to take on activities that complement or highlight your strengths. Don't forget to ask for help with tasks that are difficult for you. Asking for help when you need it (especially if you're having difficulty with the task) will alleviate existing stress and any additional stresses from the task because you're no longer feeling alone in it. Even wonder woman had help defeating Ares and his influence from mankind.
Take Away
To best help others, you need to take care of yourself first. It can be difficult to figure out where to start (especially if this is your first time looking into self-care). If you aren't sure where to begin, consider talking to your friends or family to see what steps they are taking towards caring for themselves. You can also find blogs and other resources in the vast world wide web filled with various tips and ideas on self-care that can inspire you.
At Cognitive FX, we understand the importance of self-care and the impact it can have on a person's ability to keep going through the obstacles life can bring your way whether you're a brain injury survivor, the caregiver, or a stressed-out and overwhelmed individual. A self-care routine can help everyone handle daily stresses easier.