Subscribe
Post-Concussion Syndrome Car Accident Settlements: How They Work, Mistakes to Avoid, and Insights from Real Cases
Car Accident | Brain Injury Awareness | Brain Safety & Care | Post Concussion Treatment
Receiving a concussion (a mild type of traumatic brain injury) in a car accident can be an extremely traumatic experience, regardless of whether you were at fault.
If you weren't at fault, feelings of helplessness or powerlessness are common — and entirely understandable, especially if you were rear-ended at a red light or otherwise unable to prevent a collision caused by another driver.
Along with the stress of an accident and concussion symptoms that can last months or years, mild traumatic brain injury (mTBI) patients often have to contend with insurance companies who may not have their best interests in mind.
In theory, the insurance company of the at-fault driver should pay for property damage, medical expenses, and other damages from the accident. But there are several ways they may attempt to deny your claim or otherwise avoid these responsibilities. These issues are hard to deal with under normal circumstances, let alone if you have brain damage from a head injury!
Car accidents are one of the most common causes of concussions in patients who visit our post-concussion syndrome treatment clinic, Cognitive FX. To help patients understand their options and navigate this complicated and often confusing process, we've teamed up with Jeff Metler, a Utah personal injury attorney, with years of experience.
Together, we cover:
How Can a Car Accident Cause a Concussion?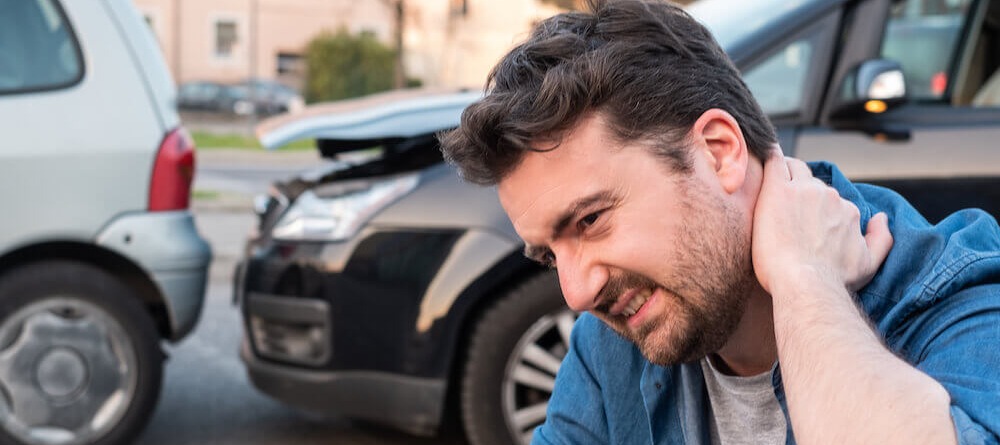 Motor vehicle accidents (even minor wrecks) are one of the leading causes of concussions. You can sustain a concussion (a mild traumatic brain injury) by hitting your head or from whiplash or violent jostling during the crash. You don't have to lose consciousness to develop a concussion.
Seek medical attention if you or your loved one have been in a car accident and are experiencing symptoms of a concussion such as:
You can develop symptoms even if the car accident happened weeks, months, or years ago. Concussion and whiplash can both cause lingering symptoms if not treated. The Centers for Disease Control and Prevention (CDC) also has a list of the signs of a concussion you can use. Motor vehicle accidents (even minor wrecks) are one of the leading causes of concussions.
Databases maintained by the National Highway Traffic Safety Administration (NHTSA) suggest about one of every 61 car occupants in tow-away car crashes receives a mild traumatic brain injury. But there's reason to think that number is low. Research shows that over half of concussions may be missed in emergency room settings, which means the true number could be closer to one in 26 odds of a concussion after a car accident.
One peer-reviewed study found that nearly 90% of people with concussions didn't recognize they had one, even though they were experiencing ongoing symptoms related to their head injuries.
A separate 2014 study that followed approximately 1,700 people diagnosed with mild TBI caused by motor vehicle collisions for a year found that the vast majority of individuals had multiple symptoms that lasted for the entire year, and for which they sought treatment from multiple providers.
At Cognitive FX, our specialty is treating patients with lasting post-concussion symptoms. 95% of our patients experience statistically verified restoration of brain function after treatment. To learn if our treatment is right for you, schedule a consultation. We accept some liens on a case-by-case basis. If you're currently negotiating or litigating with an insurance company following an accident, your treatment here might be covered under your personal injury compensation.
Note: Any data relating to brain function mentioned in this post is from our first generation fNCI scans. Gen 1 scans compared activation in various regions of the brain with a control database of healthy brains. Our clinic is now rolling out second-generation fNCI which looks both at the activation of individual brain regions and at the connections between brain regions. Results are interpreted and reported differently for Gen 2 than for Gen 1; reports will not look the same if you come into the clinic for treatment.
Can You Sue for Post-Concussion Syndrome?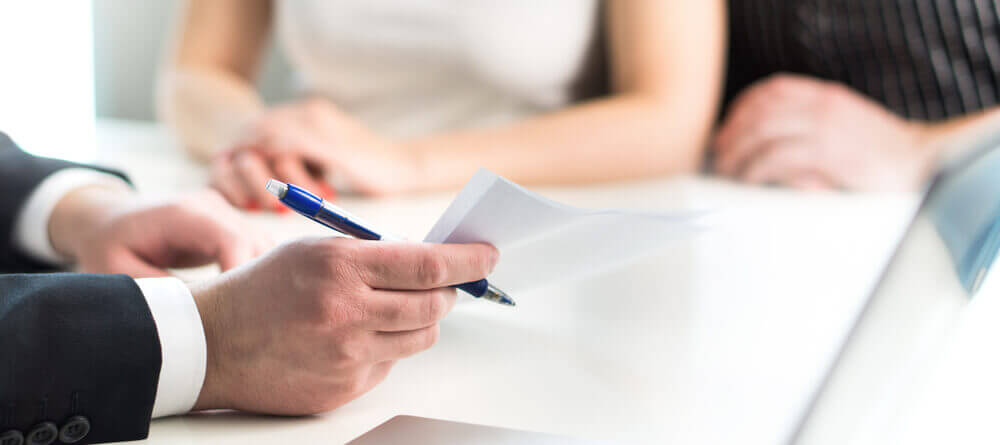 Yes, you can sue for post-concussion syndrome. People most often seek legal assistance from an accident attorney when the culpable party's insurance company isn't forthcoming with the help they need. This can occur with property damage, covering necessary medical treatment for personal injury from the accident, and even things like rental car reimbursement.
The excellent legal perspectives below are shared courtesy of Jeff Metler, a Utah personal injury attorney. We've collaborated with him on our patients' cases for years and think he's a fantastic advocate who prioritizes patient health and well-being over anything else. However, keep in mind that this guide is intended as a starting point for patients to understand post-concussion settlements, and it's not a substitute for having an attorney evaluate your case.
You can contact Jeff Metler's law firm to learn more or call him at (801) 377-1900 to discuss your situation and help you determine whether filing an injury claim is the right choice for you if you're in Utah.
Legal Terms to Know
For the average person, even basic legal terms that come up after a personal injury can seem like a foreign language. Here are a few you're likely to encounter:
Settlement: A settlement occurs when two parties don't go to trial. They're said to have settled out of court, which means that a payout is negotiated and both parties formally agree it's satisfactory.


Lien: A lien is a legal instrument that grants a creditor the right to receive payment for a debt (including a charge for a service performed) from the debtor's personal property. In the case of personal injury settlements, a lien is often used voluntarily to ensure a healthcare provider or other service provider receives some of the settlement money in the future, which allows the patient to receive treatment without paying up front.


Negotiation: Negotiation refers to any discussion leading up to an agreement outside of court, and in the case of a car accident settlement, it would refer to the discussion between two parties to reach a specific settlement amount.


Litigation: When negotiation fails, specifically when the injured party refuses to accept an offer from an insurance company or the insurance company denies the validity of a claim, one option is to take the defendant (insurance company) to court, where the plaintiff (accident victim) may attempt to prove they have a right to a specific amount of reimbursement for damages they've suffered.


Damages: The total payments awarded through settlement or litigation for loss, detriment, or injury. Calculations to determine damages may include personal injury, property damage, lost wages, pain and suffering, and more. In court cases, damages can be decided by jury unless the plaintiff opts for a decision by a judge (known as a bench trial).
What to Expect during a Personal Injury Claim
Every personal injury case is different, but here's how it often plays out.
The car accident, police contact, and emergency medical treatment can be a blur because of the shock and adrenaline involved.
After the accident, it's best to be cautious with what you say, because some types of statements made with good intention can be taken out of context later on — such as "It wasn't really their fault" or even "I'm sorry" — especially when statements are made on the record (to police, for instance).
It's good to be polite, but try to say as little as possible since you're most likely in a state of shock, and you could end up saying something you regret in the future.
Try to document everything that happens (both during and after the accident) in writing as soon as you can, because your memory is best when events are fresh. Make sure to ask for, and collect, any documents, too (such as police reports and citations, papers from the hospital, and a copy of the claims from both insurance companies). If you're upset or hurt badly, try to have a family member or trusted friend help keep track of events and paperwork.
Speaking of hospitals, it's usually wise to go to the emergency room or emergency department immediately after an accident, even if you're not sure of the extent of any possible injuries. That way you can receive an initial treatment and evaluation.
However, as we covered earlier in this article, emergency departments seem to miss over half of concussions, and their role isn't to assist with long-term treatment — it's mostly just to make sure you're not critically injured.
So you'll also want to schedule appointments with your primary care physician and any other providers as needed (for example, a physical therapist if you've got neck pain), all while remembering to keep up with your ever-growing collection of documents.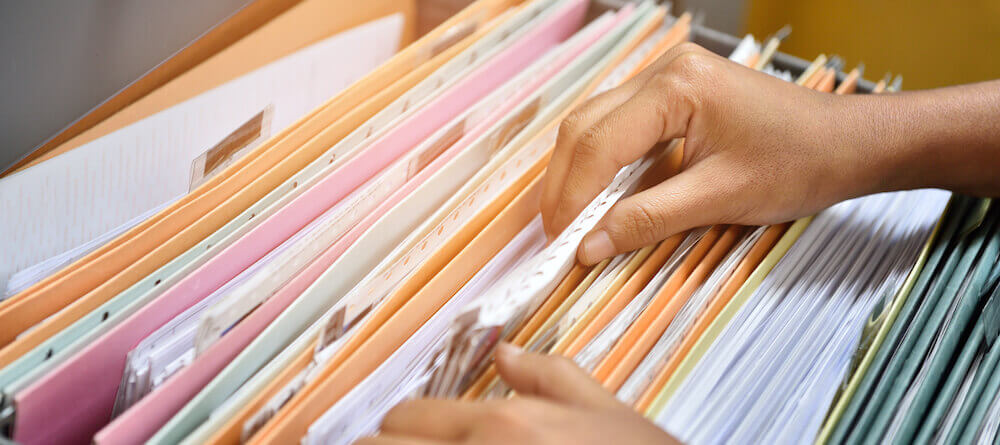 At some point, the other driver's insurance company should contact you. According to Metler, this can happen anywhere from an hour to several months after the accident, and there's no way to know exactly when it will occur.
Regardless, you should be extremely careful as you interact with the insurance company representatives, because they may attempt to use certain types of statements to lessen or even deny your claim (more on this below).
You can share very basic personal information (like your address and date of birth) and basic facts about the accident with them, as well as any of the basic details from your document file.
Here are some red flags to watch for:
Asking your opinions about anything related to the accident. Instead, it's best to stick to the facts.


Requesting medical records or other medical details from before the accident (this is a complex matter and risky without an attorney).


Stonewalling or outright refusing to help reimburse you for a replacement rental car (this might seem relatively minor, but it can reflect a lack of helpfulness overall).


Suggesting that you visit a doctor they've chosen for a second opinion. You've got little or nothing to gain from this, and it could negatively impact your claim.
These are just a few examples of many possibilities. It's also possible you won't deal with those types of issues, but staying on your guard as you deal with the other driver's insurance company is wise.
After you've had contact with the insurance company, there are several possible outcomes:
Through negotiation, you may eventually reach a settlement amount you believe is fair based on the damages from the accident.


You might be unhappy with how the insurance company is handling the negotiation process because of red flags or other problems.


The insurance company could come back with an offer you feel is too low, or may even deny your personal injury claim.
It's a personal decision when and whether to seek legal advice from a car accident lawyer, but most personal injury lawyers offer free case evaluations. Regardless of where you are in the process, getting an opinion from a credible and trustworthy lawyer can provide peace of mind and help ensure you don't settle for less than you should. And most personal injury attorneys work on a contingency basis, meaning you don't owe them money up front and that it's in their financial interest to get you the best payout possible.
Jeff Metler says that while not everyone needs an attorney to negotiate a car accident settlement, a skilled lawyer who's willing to litigate if needed can make all the difference in the negotiation process because insurance companies know you mean business. Lawyers can also help you figure out how to pay for care and other expenses, such as by discussing liens.
And if you decide you do want to litigate (sue) because the settlement offer is too low or your claim was denied, you'll definitely need an attorney.
In the next section, we cover one of the most common mistakes that can dramatically reduce the size of your settlement payout.
Pitfall: Negotiating before Treatment and Unsolicited 'Fast Cash' Settlements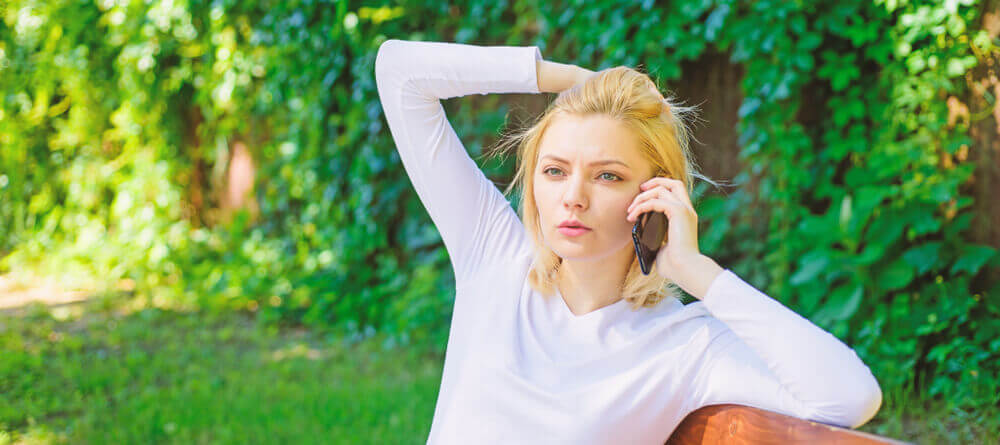 According to Metler, negotiating a settlement amount before your medical treatment is complete may result in receiving "pennies on the dollar" compared to what you can get by waiting.
The reason is simple: Without receipts for medical bills, any discussion of future costs is pure speculation. And because insurance companies have more experience in this area and seek to pay as little as possible, you're unlikely to come out ahead.
An even shadier tactic some insurance companies may use is to contact you, unsolicited, with an approved settlement value so you can go ahead and get paid. But in most cases, they're hoping to catch you off guard, perhaps in an emotional moment, before you realize how much your medical bills are or what you could really get by negotiating or litigating a settlement.
While fast cash might seem like a great thing, this underhanded technique is designed to benefit the insurance company, not you. Instead, it's usually better to stay the course, complete treatment, and negotiate (or litigate) accordingly.
Here's How Insurance Companies Sometimes Attempt to Deny Claims
When you're injured in an accident that wasn't your fault, you're legally entitled to recover damages from the other driver's insurance company (or the other driver, although uninsured motorists don't usually have much wealth to compensate you for damages).
In some cases, the situation is so straightforward there's very little chance the insurance company will dispute your claim. Many times, though, they'll attempt to deny the claim in one or more ways:
By asserting the accident was your fault or wasn't really the fault of the driver they cover.


By claiming that no injury really occurred because of the accident.


By saying that some or all of your injuries or related medical problems were caused by some other factor or event besides the accident.
Sometimes, the denial might seem ridiculous — Metler says he's heard insurance companies claim that "the car is barely damaged, so it's simply not possible the driver was injured" — which is absurd. The human body is damaged more easily than a car! They may also appeal to common misconceptions about concussions, like the falsehood that "You can't have a concussion without loss of consciousness."
It's a good idea to contact an attorney as soon as possible if your claim is denied, regardless of the reason.
What Is the Average Settlement for a Car Accident with Concussion?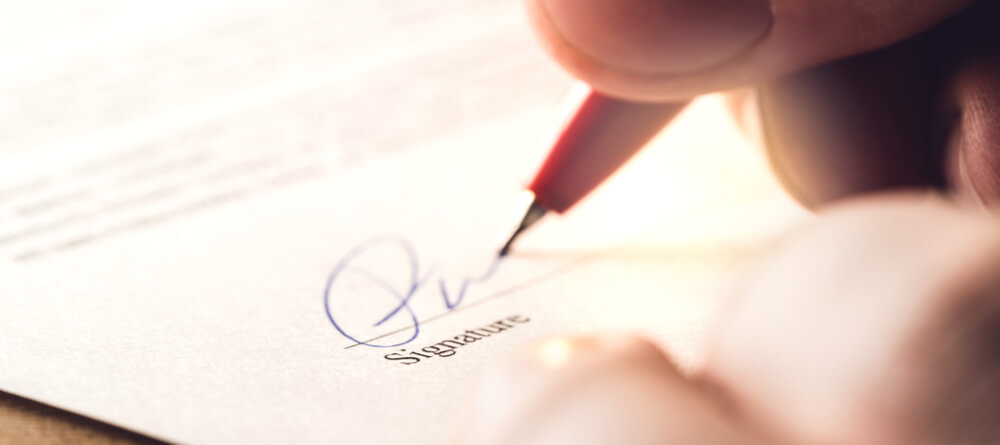 According to Insurance Services Office (ISO) Inc., the average liability for auto accident personal injury claims is $18,417.
Because this liability average includes the insurance company's claim expenses, the actual settlement payout amount received by injured motorists is lower.
Per Metler, "typical" amounts for concussion injury insurance claims range widely: from zero to around a million dollars.
The reason post-concussion syndrome settlement amounts vary so much is because costs vary from case to case. The biggest factor in calculating personal injury damages is usually medical costs, so your settlement is likely to be larger with serious injuries, and less sizable if your injuries are minor.
The best thing you can do is keep track of costs and receipts, document everything, and take care to avoid pitfalls when dealing with the insurance company.
You can consult a lawyer early on to be on the safe side or hire one if needed at any point during the entire process. Either way, though, no one will know the total for sure until you've compiled all the bills and other costs resulting from the accident.
Some lawyers try to attract potential clients using marketing gimmicks like online personal injury settlement calculators. The reality is that it's impossible to accurately determine damages before treatment is complete, and most trustworthy attorneys are only willing to make that determination during an in-person consultation.
How Do You Prove Post-concussion Syndrome?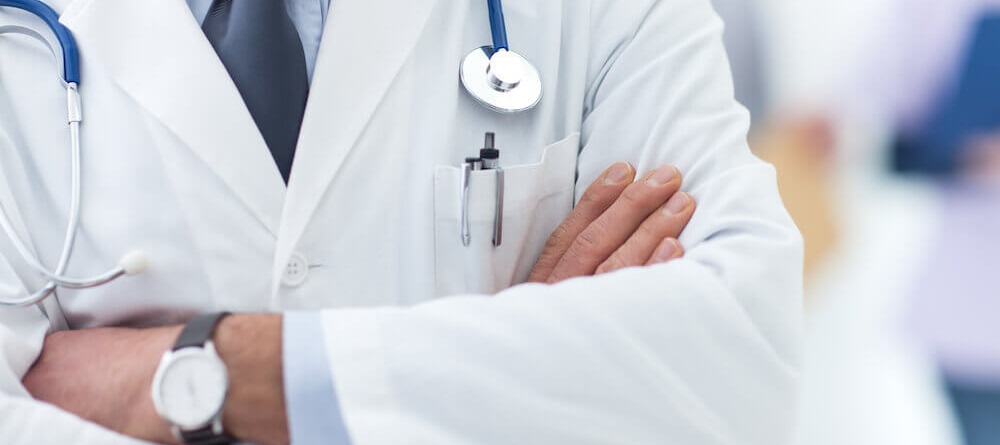 If your insurance company tries to deny your claim by arguing that you don't have post-concussive syndrome, a deposition or testimony in court from your physician is the best way to prove them wrong.
At Cognitive FX, we sometimes assist attorneys with proving personal injury claims for patients. Here's how we approach that process:
First, did the patient experience a concussion, and did it result in post-concussion syndrome?

Our clinic can provide state-of-the-art

fNCI brain scans

to demonstrate that you have post-concussion syndrome. We also use results from neuropsychological testing (as do other medical professionals familiar with post-concussion syndrome).


Did the car accident cause the concussion and related symptoms? This can sometimes be validated through medical records immediately following your accident, or it may help if people who know you can describe how they saw you change following the accident.


What's the patient's prognosis? To what extent will their symptoms improve with time and treatment?


What's required for the patient to recover to the fullest extent possible? This includes a treatment plan and associated costs.
The first two elements are required to prove post-concussion syndrome resulted from the accident, while the final two are needed for receiving a fair settlement.
Keep in mind many physicians, let alone the average person, aren't up to speed on post-concussion syndrome and how to diagnose it. Emergency rooms miss over 50% of concussions (partially because CT scans and regular MRI don't usually detect post-concussion syndrome), and about nine out of 10 people with symptoms don't even realize they have a concussion.
It can feel like an uphill battle if an insurance company tells you that you don't actually have symptoms of post-concussion syndrome, but having a competent medical team and a good attorney can help even the score.
You can also use the peer-reviewed scientific studies in the Resources section, below, when negotiating with the insurance company, or share them with your attorney.
Post-Concussion Settlement Checklist and Resources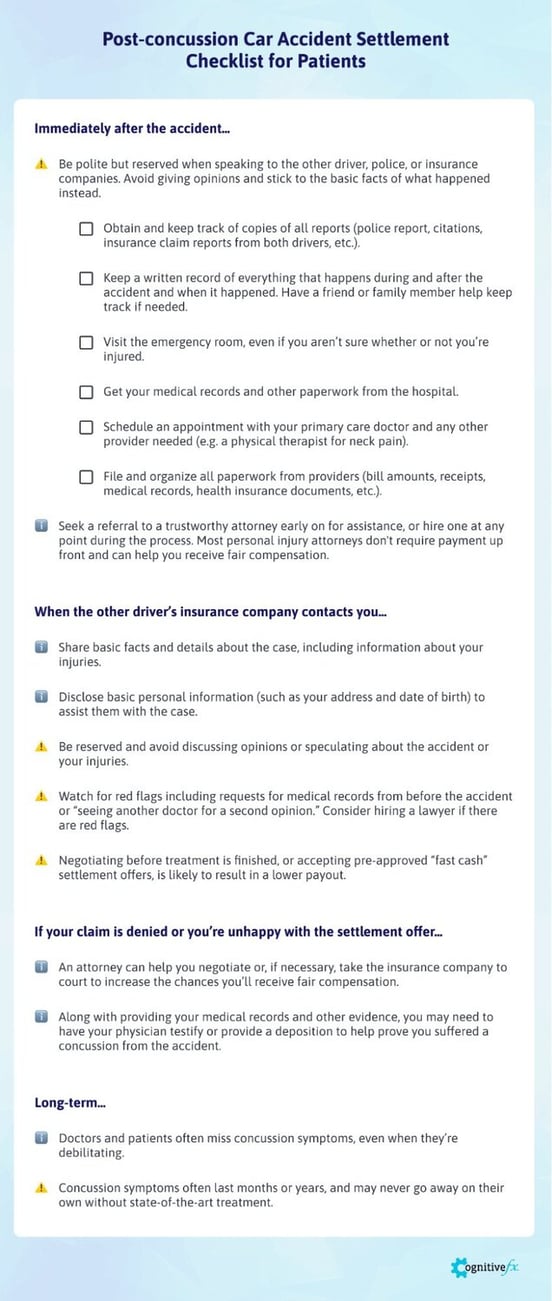 Resources for Patients and Their Attorneys
Is Post-Concussion Syndrome Permanent?
While post-concussion syndrome isn't necessarily permanent, symptoms can last for years or even decades if they're untreated. Unfortunately, most physicians aren't equipped to assist car accident victims with recovery from post-concussion syndrome.
The best research demonstrates that rest isn't an effective treatment for lingering concussion symptoms, and yet that's often what patients are told to do when they seek medical care.
While concussion symptoms vary from patient to patient, most issues are due to underlying problems with neurovascular coupling — in other words, a mismatch in supply and demand between neurons and the blood vessels that supply them with oxygen and energy.
At Cognitive FX, our world-class post-concussion treatment center, all patients receive a baseline fNCI brain scan at the beginning of their treatment period. This special type of MRI is standardized for clinical use to measure blood flow in the brain and neurovascular coupling (and it's also helpful if patients are asked to prove they have post-concussion syndrome during a personal injury claim). Most other imaging tests — such as CT scans — can't show definitively the existence of post-concussion syndrome.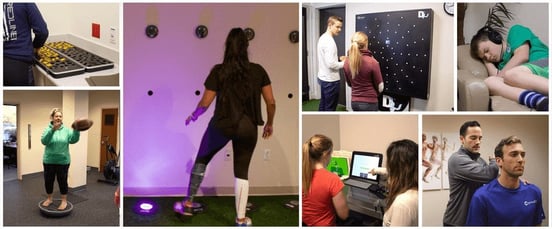 Next, our interdisciplinary concussion treatment team tailors our proven therapy regimen to your specific injury and symptoms. Most patients receive some mix of the following modalities during their intensive treatment period:
Occupational therapy.
Sensorimotor therapy.
Neuro-integrative therapy.
Psychotherapy.
And more.
We then compare the post-treatment fNCI results to the first scan to gauge your improvement, determine next steps, and prescribe a take-home, long-term treatment plan to support continued recovery from post-concussion syndrome.
For more details on what to expect, you can read real-life stories of life after concussion and post-concussion syndrome recovery read real-life stories of life after concussion and post-concussion syndrome recovery.
At Cognitive FX, 95% of our patients experience statistically verified restoration of brain function after treatment at our clinic. Their average one-week improvement on the scan is 75%; average one-week symptom improvement is 60%. We accept some liens on a case-by-case basis. To learn if you're eligible for treatment, schedule a consultation with our team.